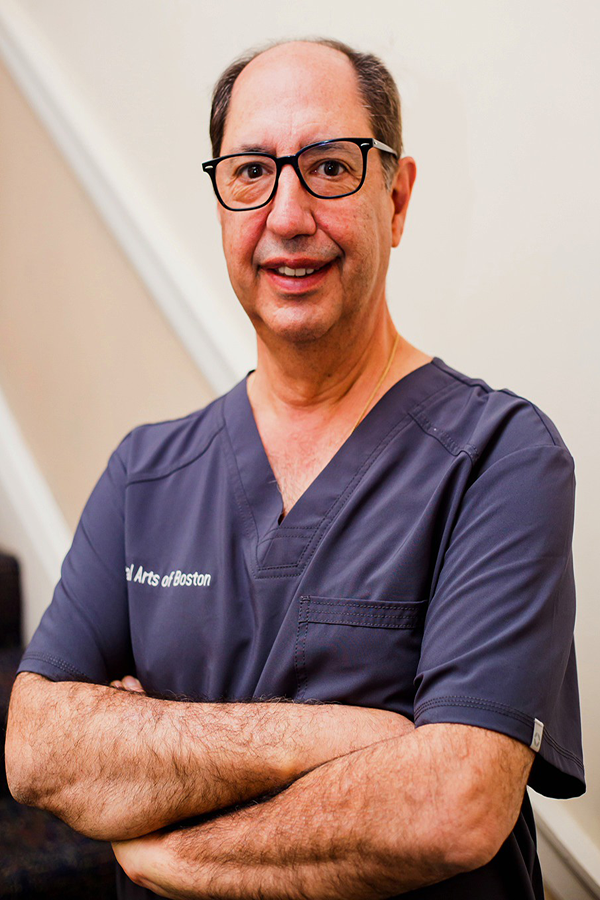 George Stevens, DMD – Restorative Dentist
Dr. Stevens uses his vast knowledge and experience to provide the families of Boston and the surrounding communities with quality cosmetic dentistry. When in his care, you will be given his undivided attention and personalized care.
The formal training of Dr. Stevens in 1981 led to an Academic appointment at Tufts School of Dental Medicine.
Dr. Stevens has served the community as the Chairman of the Metropolitan District Dental Society (the Mass Dental Societies largest district) and on the peer review committee of the M.D.D.S . He is a member of the ADA, Massachusetts Dental Society, and the Academy of Cosmetic Dentistry.
Providing quality dental care to patients in Boston is a family affair for Dr. Stevens as his father, Dr. Elias Stevens, was a dentist at the same location, and his sister Dr. Athena Papas currently works there. His daughter, who is getting her Whitecoat from Tufts Dental School on March 5th, is also joining the practice soon. 
Dr. Stevens also serves on the professional advisory committee for Delta Dental of Ma. and has been certified by Invisalign® and Zoom! 2 for their new dental technologies.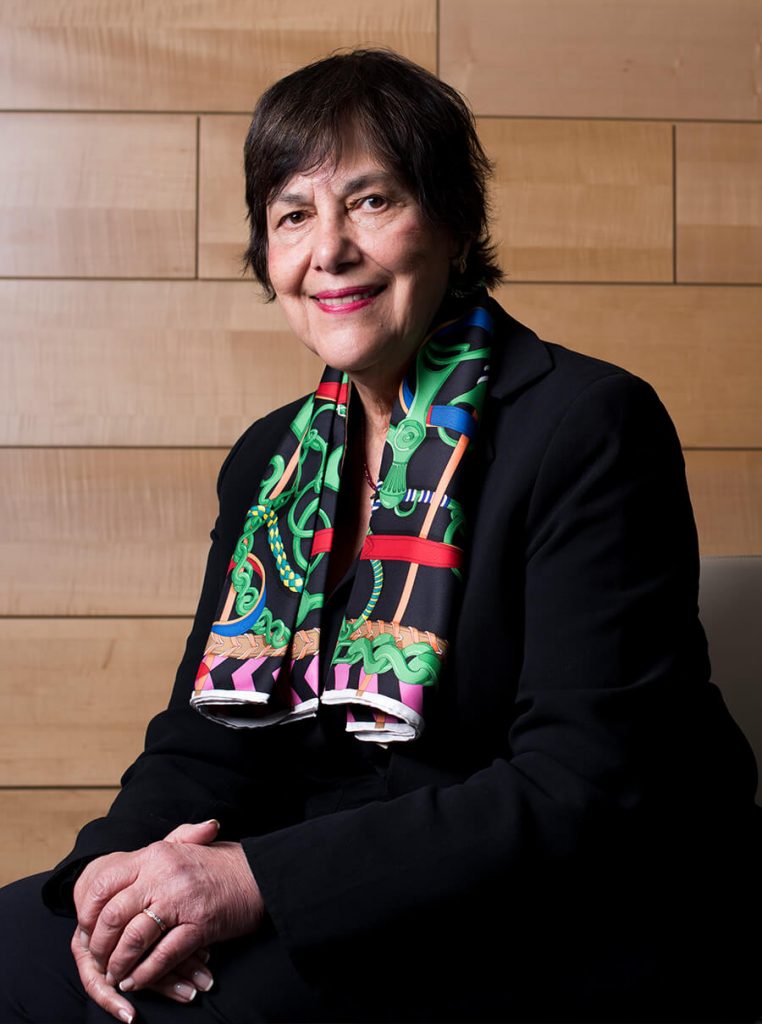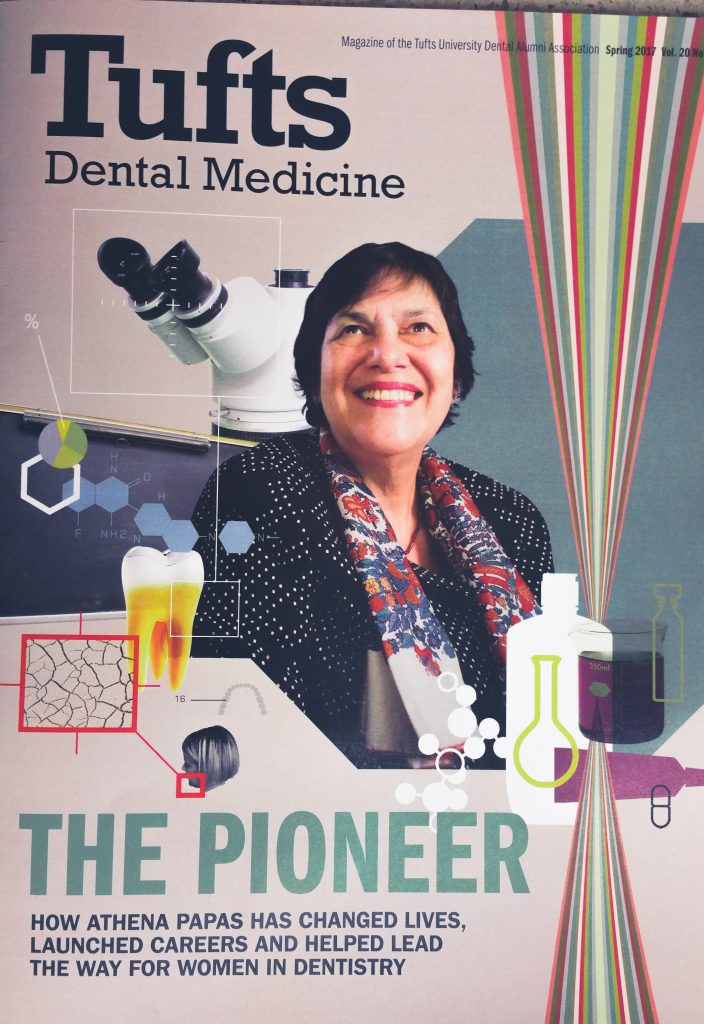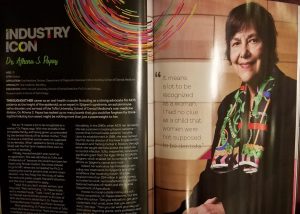 Athena Papas, D.M.D., Ph.D., F.A.C.D. – Specialist in Oral Medicine
Athena Papas, D.M.D., Ph.D., F.A.C.D., J67 has been named a Distinguished Professor at Tufts University. The honorary title of "Distinguished Professor" was created in 1985 and is reserved for a very small number of senior professors who have made exceptional contributions to their disciplines, to their students, and to the University as teachers/scholars exemplifying the finest of Tufts' traditions. Distinguished Professors are recognized as pre-eminent authorities in their fields and their accomplishments are exemplified by outstanding teaching, mentoring, discovery and service.
Dr. Athena Papas is the Dr. Erling Johansen, D49, Professor in Dental Research and the Division Head of Oral Medicine in the Department of Diagnostic Sciences. A 1967 graduate of Tufts' Jackson College, Dr. Papas received her Ph.D. in Oral Biology from the Massachusetts Institute of Technology in 1971 and her D.M.D. from Harvard University in 1974.
Dr. Papas is a beloved member of the TUSDM faculty and Tufts University has been her home throughout her entire career, beginning in 1974. At TUSDM, she has risen through the ranks to her current appointment as the Erling Johansen Endowed Professor in Dental Research in 2000, the first TUSDM faculty member to receive an endowed professorship. She has also taught at the Friedman School of Nutrition Science and Policy.
A prolific scientist for more than 40 years at Tufts and with expertise in the oral healthcare of the elderly, medically compromised, Sjögrens, cancer and bone marrow transplant patients, Dr. Papas has been the principal investigator for over 65 clinical trials and has secured more than $20 million in research grants.
Among her achievements are her pioneering work with patients with the autoimmune disease Sjögren's syndrome, as well as her work with patients with complex medical issues that affect their oral health. Many of her discoveries have led to treatments that have improved people's lives. For example, a rinse that heals mouth sores in patients who have received a bone marrow transplant or undergone radiation therapy and a drug that stimulates saliva production in Sjögren's patients who suffer from extreme dry mouth.
Dr. Papas' career reached a milestone in 2014 when the Commission on Dental Accreditation (CODA) accredited TUSDM's new Oral Medicine Residency (OMR) program, a full-time, two-year certificate program with a third-year Master of Science option. It is one of only seven accredited oral medicine programs in the nation. Oral medicine epitomizes a multidisciplinary approach to patient care and represents the intersection between dentistry and medicine, and we are proud that Dr. Papas has helped Tufts become a leader in the science.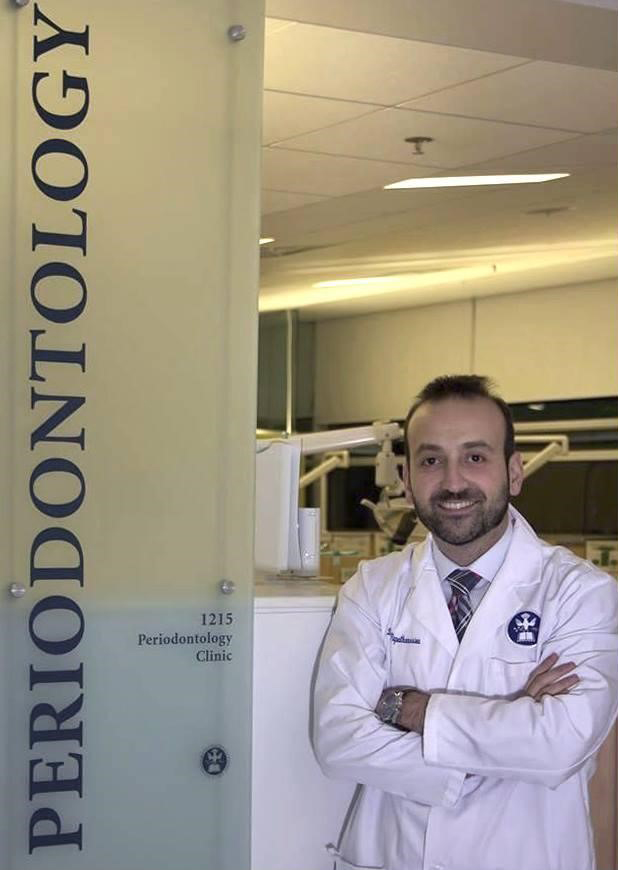 Evangelos Papathanasiou DDS, MS, DMD, PhD – Periodontist and Implant Surgeon
Dr. Papathanasiou brings to Dental Arts of Boston his strong educational background, patient-centered specialized care and expertise in today's most innovative therapeutic technologies for gum diseases and dental implants.
Dr. Papathanasiou obtained his dental degree from Tufts University School of Dental Medicine. He also completed a 3-year advanced graduate education in Periodontics & Dental Implant Surgeries and a Master of Science in Dental Research at Tufts University School of Dental Medicine and he recently completed his doctorate degree (Ph.D) on mechanisms of gum inflammation and its resolution at the Forsyth Institute.
Dr. Papathanasiou is an experienced and well-versed clinician in all aspects of Implant Dentistry, bone graft procedures, and gum surgeries. Dr. Papathanasiou is committed to tailor his dental care to the needs and desires of his patients and to ensure that his patients receive the best possible treatment. As an Assistant Professor at the Department of Periodontology at Tufts University School of Dental Medicine, Dr. Papathanasiou has been a passionate educator for dental students, residents, and dentists, and he applies his expertise to treat his patients with the highest quality.
Dr. Papathanasiou is a Diplomate of the American Board of Periodontology, an active member of the American Academy of Periodontology, and an author of many publications in scientific journals and book chapters.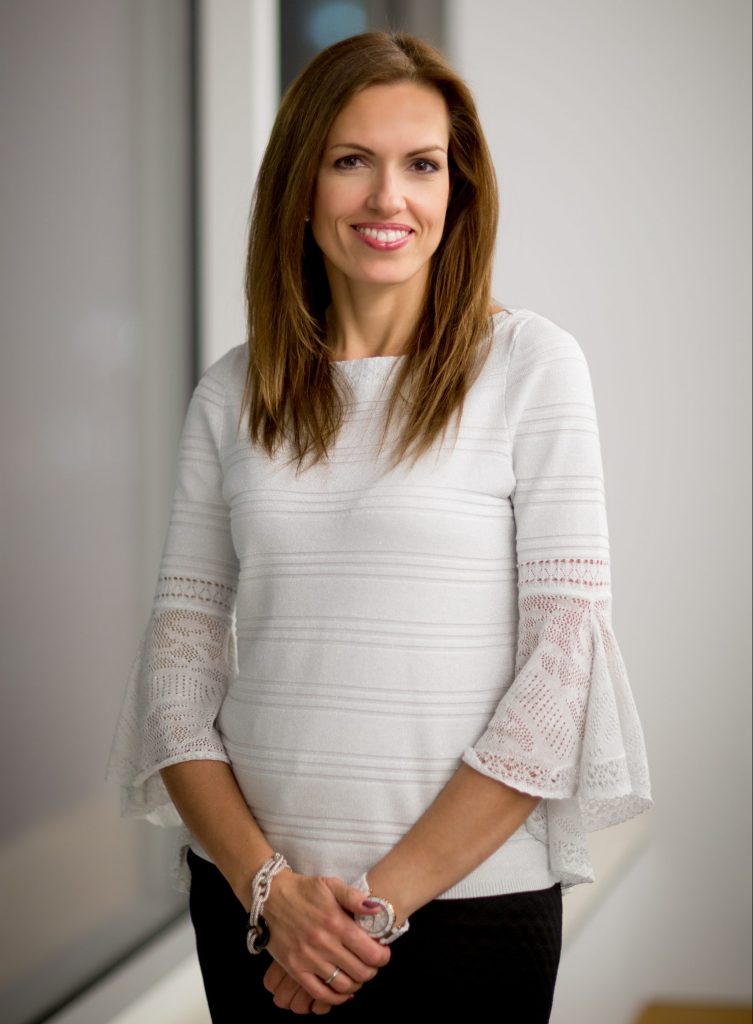 Viki Tsakalelli, DMD, MS, Prosthodontist
Dr. Tsakalelli is Assistant Professor at Tufts University School of Dental Medicine in the Department of Prosthodontics. She is currently the Preclinical Director of Removable Prosthodontics (RPD) and has served as Director of other courses. She received her DMD degree from Tufts University and holds her D.D.S. from University of Athens Dental School, in Greece. She completed her 3-year residency on Advanced Education in Prosthodontics and M.Sc. in Biomaterials at State University of New York at Buffalo and a Fellowship Program in Implant Dentistry at Harvard School of Dental Medicine. She is a Fellow of the International Team for Implantology (ITI) and Fellow of Center of the Enhancement of Learning and Teaching (CELT).
Throughout her dental career, she has participated in many research projects and has presented the outcomes at both national and international meetings. She has also served as faculty advisor, thesis Committee member for the degree of Master of Science for several candidates at TUSDM. Her research areas of interest focus on dental ceramics, digital technologies and dental education. She has completed the American Dental Education Association (ADEA) Emerging Academic Leaders Program and she currently serves as the Secretary for the ADEA SIG on "Implant Dentistry". As a dedicated educator she believes that learning should never stop. Recently, she completed two executive education programs on Artificial Intelligence (AI) Implications for Business Strategy and AI in Health Care offered by MIT Sloan School of Management, MIT Computer Science and Artificial Intelligence Laboratory (CSAIL).
She is a member of the ADA, Massachusetts Dental Society, American College of Prosthodontics and International Team for Implantology. She is also a member of several academic committees at Tufts Dental School.
Dr. Tsakalelli brings to Dental Arts of Boston her strong educational background and her passion for high quality and excellence in the fields of Prosthodontics, Implant Dentistry and full mouth reconstruction. She also treats bruxer patients and those with dental anxiety, with patience and compassion. She will listen to her patient's problem carefully, examine thoroughly, assess and address the dental needs, and offer personalized dental care. Friendly and professional, she will make her patient feeling comfortable making the trip to the dentist pleasant.