Dentures are dental prosthetic devices placed inside the mouth to replace the missing teeth. Patients who have one or a complete arch of teeth missing are advised dentures. At Dental Arts of Boston, the dentist recommends dentures for patients who prefer a quick fix for the missing teeth. 
There are two types of dentures that are preferred for different dental conditions. Patients suffering complete teeth loss are advised full dentures while partial dentures are for patients who have lost one or multiple teeth but not completely.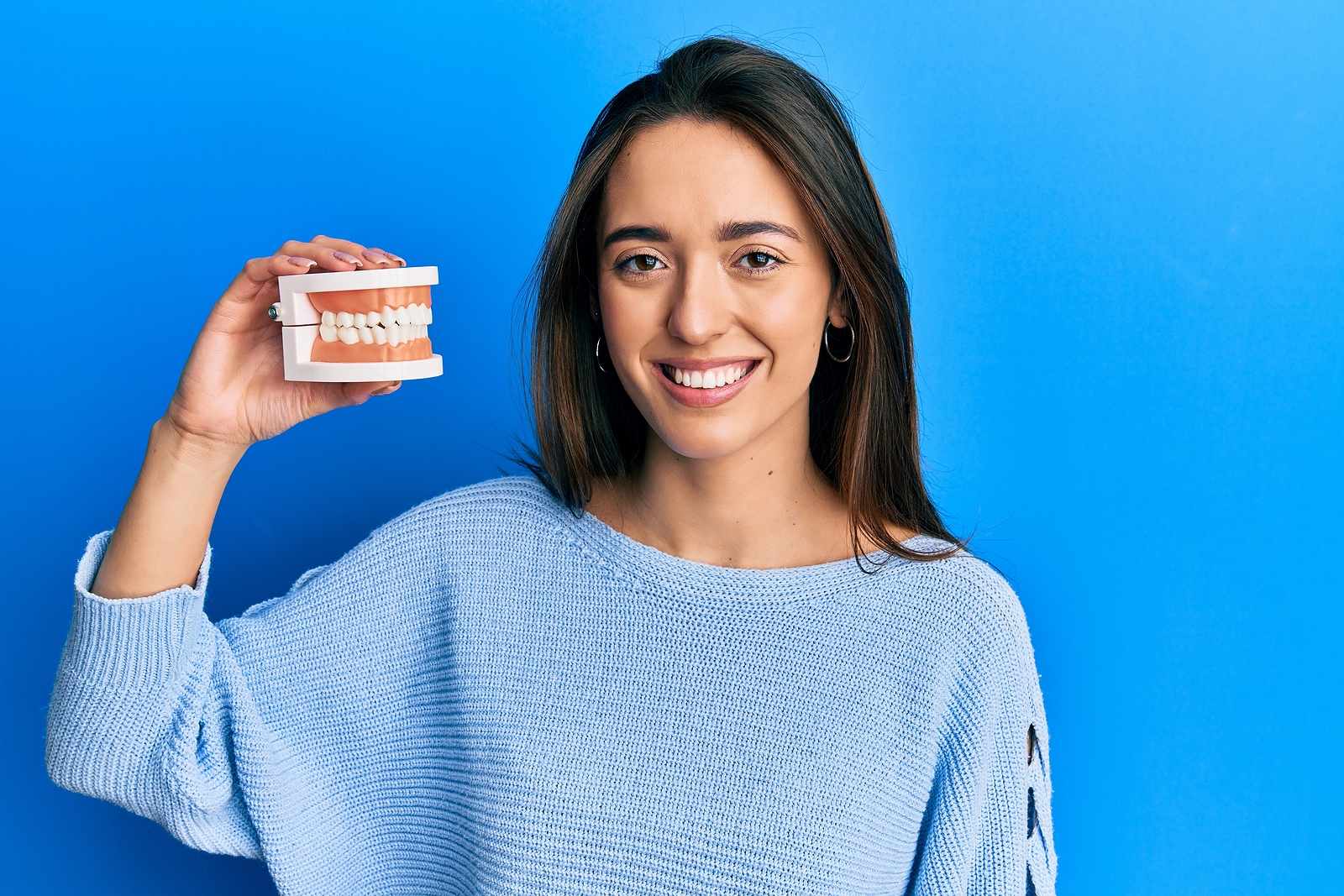 Benefits of Dentures
Dentures enhance the appearance of the patient by replacing the missing teeth.
It enables support to the facial structure of the patient. 
The patient does not have to follow any specific diet while using dentures.
It resolves bite conditions and speech impairment experienced by the patient due to loss of the tooth. 
Dentures promote the overall dental health of the patient. 
Dental Procedure for Dentures
The dentist initiates the procedure for dentures through a complete dental examination. It helps the dentist to analyze if the patient is an appropriate candidate for dentures. The impression of the mouth is obtained, which is sent to the laboratory for the fabrication of the dentures. 
Dentures contain an acrylic base and artificial teeth. The dentist places the fully fabricated denture inside the mouth. It stays on the gums with the help of suction. The dentist check for any adjustments that are required for the proper fixture of the prosthetic device. 
Aftercare for Dentures
The patient should handle the denture with care. It should be carefully removed and placed in cleansing water when not in use. The dentist advises the patient to brush the denture with a soft-bristled brush. After each meal, the denture should be rinsed under water to remove leftover food. In case of any damage to the denture, the patient should avoid repairing the denture by themselves. They should visit the dentist at the earliest for repair. 
Dentures are an excellent replacement option for patients who prefer a non-surgical procedure. 
Dental Arts of Boston, located in Boston, MA, is equipped with efficient dentists and the latest amenities that enable the best dental care facilities for patients. Call Dentist Boston MA at (617) 266-0441 and schedule a consultation with the dentist to know more about dentures and other dental services provided at the dental practice.