While many clinics send patients to different offices for dental implants, we at Dental Arts Of Boston can discuss executing every aspect of your smile repair at our office. A consultation allows us to analyze your dental health and plan the implant placement before treatment begins. After the implant is placed, you must wait for it to cure before receiving your restoration. When your healing period is over, you can return to receive your unique restoration.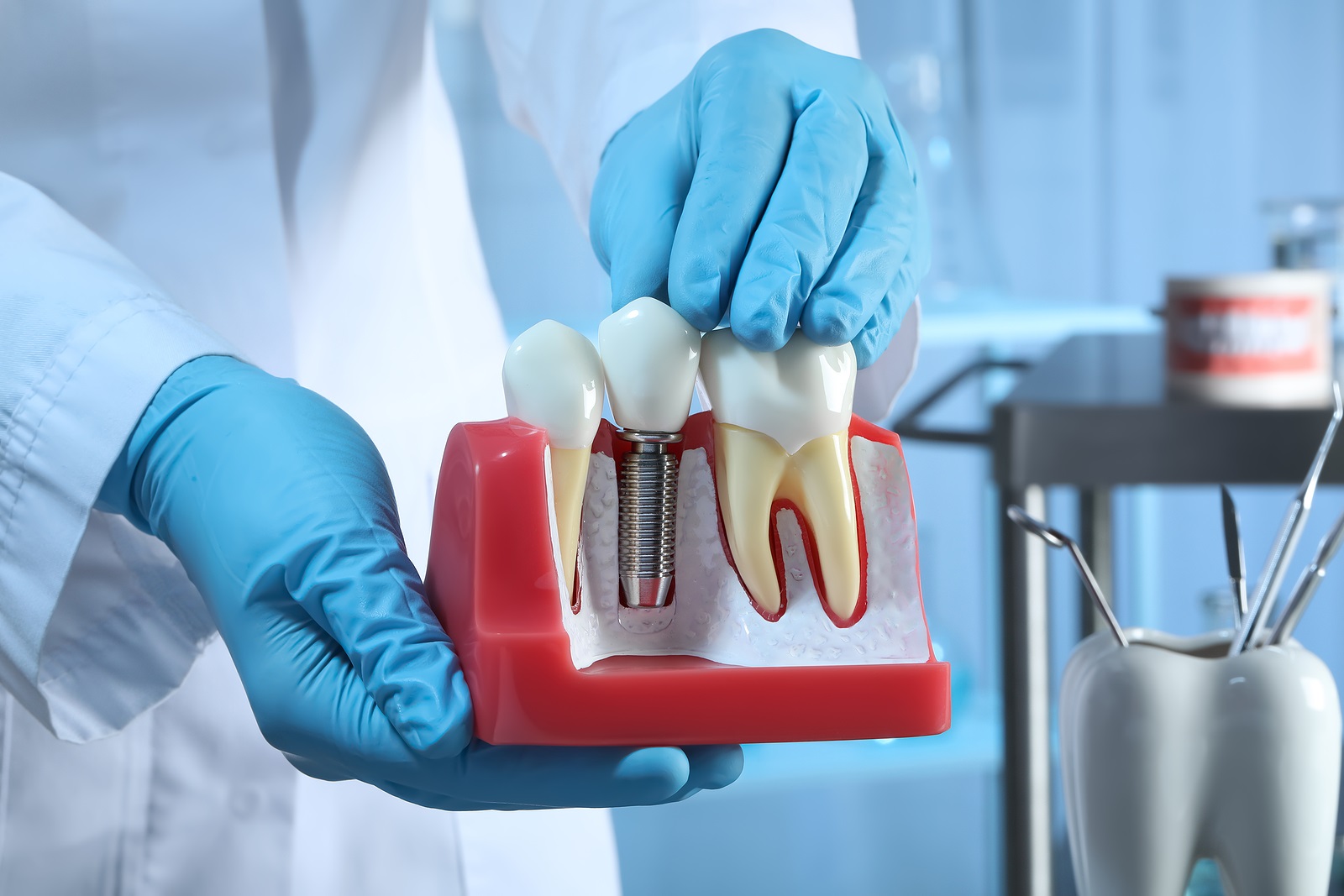 What Is the Placement and Restoration of a Dental Implant?
Dental implant placement is a technique that involves inserting a new tooth root into the bone where the prior tooth used to reside.
The artificial root is firmly anchored in place, giving a strong anchor for the installation of a new tooth (also known as a "restoration"). The restoration works in much the same way as your natural tooth.
Dental Implant Placement Procedure
This is the procedure in which the implant posts are strategically implanted beneath the gum line into the location where the missing tooth's root structure originally existed. Our dentist will take X-rays of your jaw to identify the precise location of the post(s). The implant placement will be planned shortly after the treatment plan is finalized.
The implant placement surgery is performed under local or general anesthesia, depending on the patient's request and the intricacy of the situation. For optimal comfort and relaxation, sedation might be combined with a local anesthetic. Once you are entirely comfortable, the gum tissue will be opened and the implant post will be put according to your treatment plan's requirements. In the case of standard dental implants, the gums will be closed again and healing will commence. If necessary, you may wear a temporary tooth replacement during your rehabilitation.
IMPLANTS GALLERY


Implant left, Natural Tooth right
What Happens During the Restoration of Dental Implants?
Dental implant restoration happens once the implant posts and jaw bone have healed completely. This procedure, known as osseointegration, lasts 4 to 6 months and lays a solid foundation for the new tooth replacement that will be implanted on top.
The implant posts will be exposed again during this step, and a connecting abutment will be attached to each one. After another one to two weeks of healing, you return to the office and the crown, bridge, or denture is affixed to these connecting abutments 
Get in touch with Dental Arts Of Boston to learn more about dental implants and their benefits. To schedule an appointment, callDentist Boston MA at (617) 266-0441 or visit our office at 126 Marlborough St, Boston, MA 02116.