If you are looking for a discreet way to straighten your teeth, visit our Invisalign dentist in Boston, MA. Invisalign straightens your teeth using a series of custom-made aligners created specifically for your mouth. Each aligner is shaped to fit over your teeth and gradually shifts them into place based on the exact movements our Invisalign dentist in Boston, MA, plans for you. Unlike traditional braces that use metal brackets and wires to straighten teeth, Invisalign is almost completely invisible! No one will be able to tell you're wearing them unless you tell them.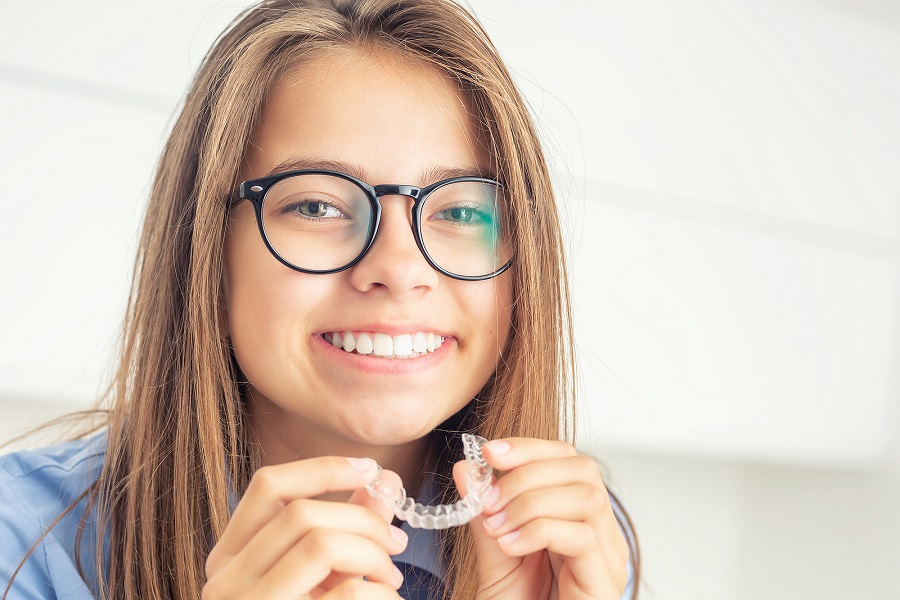 Invisalign Over Traditional Braces
Invisalign also provides a number of benefits over traditional braces. Traditional braces can cause discomfort to mouth tissue and even create small cuts on the inside of your cheeks or lips. This sometimes results in painful ulcers that take a long time to heal and can even affect your speech. Furthermore, you'll need special tools to clean around traditional brackets and wiring. With Invisalign, you can remove the trays to eat and clean your teeth as normal. The trays are also smooth and fit comfortably in your mouth without irritating your sensitive tissues. Your Invisalign dentist in Boston, MA, can help you decide if Invisalign is right for you.
Usage of Invisalign
The first step is to visit our Invisalign dentist in Boston, MA, for an oral health exam and teeth cleaning. This helps us identify the best treatment for you, and it ensures there are no underlying issues that could lead to future complications. After we determine what your next steps should be, we take impressions of your teeth and send those to the lab. There, they are used to create customized clear aligners that fit over the top and bottom rows of your teeth. You wear each aligner for two weeks before switching to the next one in the series. Each new set will slowly shift your teeth closer and closer to their ideal alignment. Once you've reached the final position, you'll wear a retainer at night to keep your teeth in place.
We proudly serve the entire Boston, MA. To schedule an appointment with us and learn more about Invisalign dentist in Boston, MA, call (617) 266-0441, and we will be happy to help.