Invisalign system uses clear plastic trays as an orthodontic appliance to treat crooked and crowded teeth. It allows for an easy tooth straightening process. An imperfect smile mirrored by misaligned teeth can leave you feeling self-conscious about your appearance. Most people do not receive dental braces as children. Adults may avoid or delay orthodontic treatments since they are unwilling to wear unsightly metal braces. Invisalign is a perfect alternative for those looking for discreet treatments. At Dental Arts of Boston, MA, we offer advanced Invisalign treatments to reinstate the appearance and functions of your smile.
What Is Invisalign?
The Invisalign system uses a series of practically invisible, removable, and comfortable aligners that allow you to smile without being conscious during the treatment. The clear aligners are fabricated employing 3D computer imaging technology and proven effective. In recent times Invisalign is gaining immense popularity due to the ease of the procedure with fewer dental visits. The entire treatment duration can last between nine months to a year.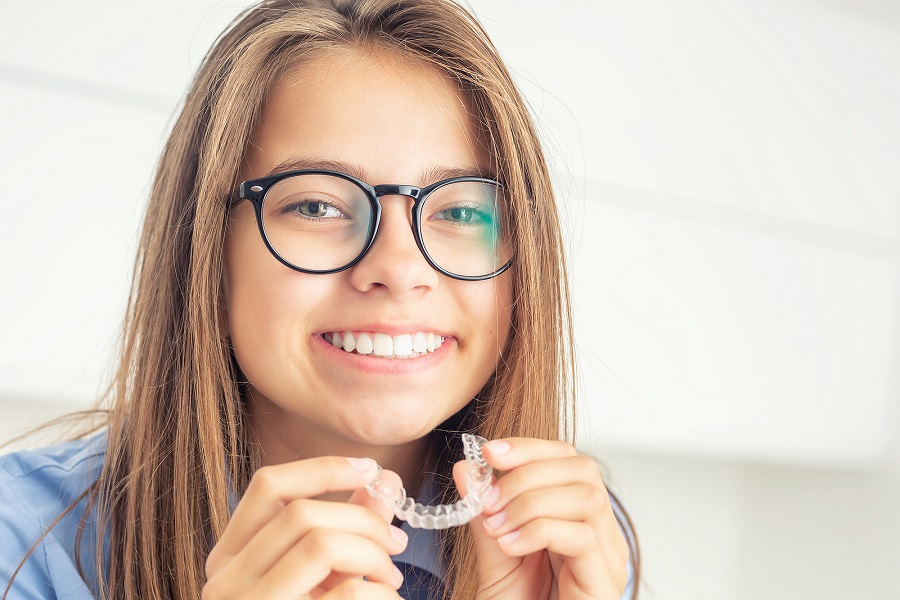 Why Choose Invisalign?
Invisalign is one of the most straightforward smile enhancements treatments you can choose to achieve your dream smile. It is the perfect alternative for patients who are conscious of unattractive and restrictive metallic braces. The Invisalign treatment features a system of clear aligner trays that must be worn at all times. One of the significant benefits of clear aligners over metal braces is that you can remove them during mealtime and when brushing or flossing. The plastic trays are custom fitted to the teeth, making them virtually invisible when laughing, talking, and socializing with other people.
Invisalign aligners are very comfortable. Most patients often forget that they are wearing aligners after a few weeks of use. With Invisalign, you don't have to sacrifice your appearance, which is why many patients opt for this treatment to renovate their new smiles.
How Does Invisalign Work?
First, we will evaluate your oral condition to determine your suitability for the Invisalign process. We may take scans and digital X-Rays to create a precise treatment plan. We will capture impressions of your oral cavity and send them to the Invisalign provider to fabricate your aligners. 
Once ready, you will receive a sequence of plastic trays, each slightly different from the one before. The aligners put consistent pressure on the teeth, forcing them to move into alignment over time. With every change of the aligners, you will notice a difference in your bite and appearance. Your teeth will shift, slowly but steadily, into the correct orthodontic positions, eliminating gaps and spaces. On completion of the treatment, you will have a beautifully aligned smile.
To learn more about our Invisalign treatments, visit our Dental Arts of Boston office at 26 Marlborough St Dental Suite, Boston MA, 02116. You can also reach us at (617) 266-0441 and schedule an appointment.