Restoring Your Oral Health and Smile
Restorative dentistry is a popular specialty within the dental profession. Whether it's a chipped tooth, a missing tooth, or decayed teeth, restorative dentistry can help you regain your oral health and confidence. At Dental Arts Of Boston, our Boston restorative dentist, Dr. George Stevens, and our dental team offer a wide range of restorative treatments tailored to our patient's specific needs.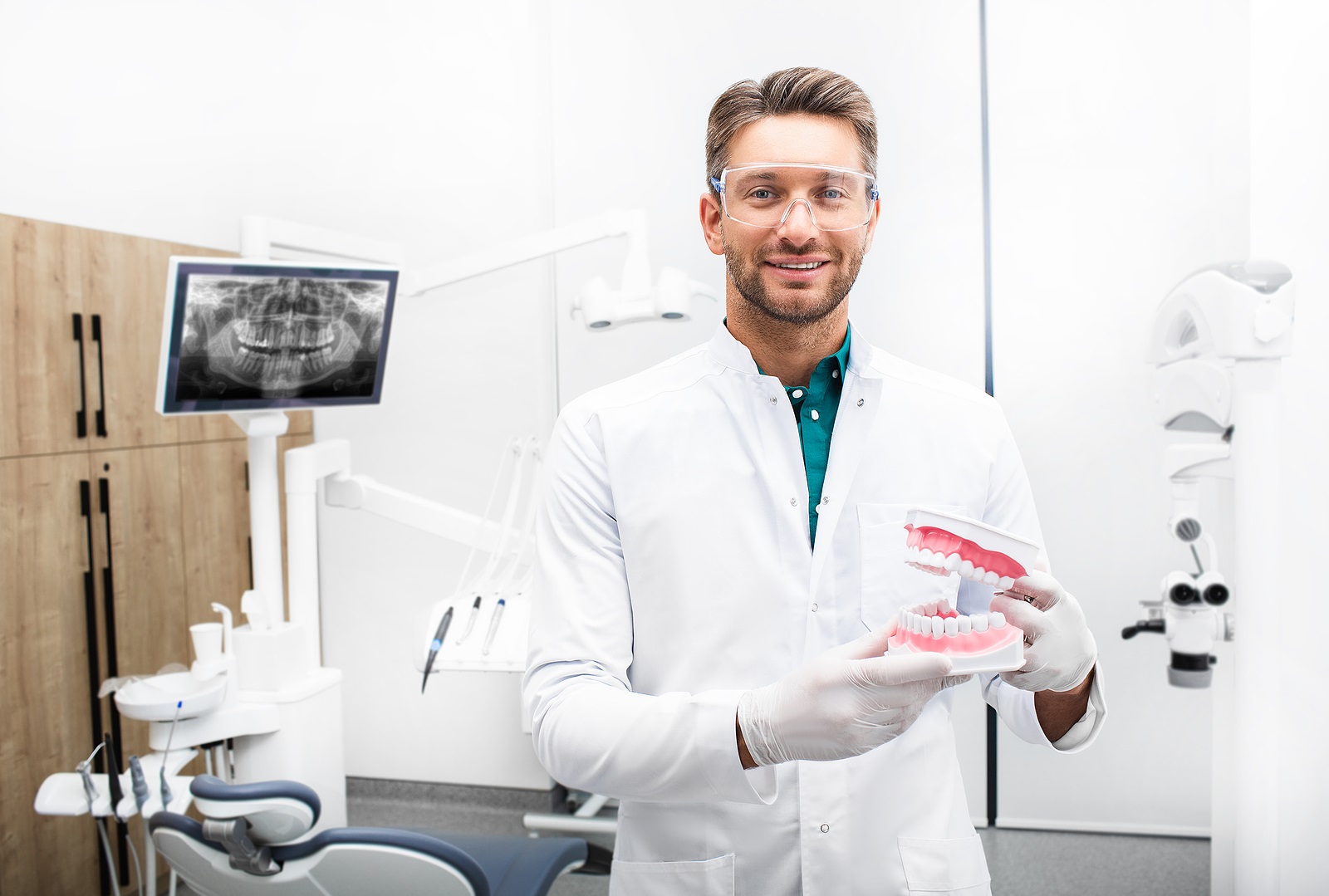 What is Restorative Dentistry?
Restorative dentistry is the branch of dentistry that deals with diagnosing, repairing, and restoring damaged, decayed, or missing teeth. The primary goal of restorative dentistry is to restore the function of the teeth, but it also aims to improve the appearance of the teeth. Some common restorative treatments include cavity fillings, root canal therapy, dental crowns, dental implants, and dentures.
While some restorative procedures overlap with cosmetic dentistry, possibly causing some confusion amongst patients, restorative dentistry focuses more on the functional aspects of oral health. Restorative dentists use various techniques to repair and replace damaged teeth, including traditional cosmetic treatments such as inlays and onlays, crowns, and bridges. They may also perform surgical procedures, such as gum grafting or bone grafting, to prepare the mouth for restorative treatments.
The Objective of Restorative Dentistry
Restorative dentistry aims to keep your natural teeth as healthy as possible. As a result, operations such as root canals are prioritized over options such as dental implants. Even when there's a lot of dental decay or missing gum tissue, it's often possible to reconstruct and restore the missing tissue.
When it comes to restorative dentistry, Dr. Stevens believes the earlier the restoration begins, the better the results are likely to be. Whatever level of tooth damage you have, there's almost certainly some form of restoration technique that can help you regain a normal-looking (and typically functioning) smile.
The Benefits of Restorative Dentistry
Tooth loss or damage has been linked to sadness and emotional distress alongside oral health issues. Restorative dentistry not only tackles functional concerns with your teeth but also brightens your smile and fills out your cheeks and lips attractively, eliminating the "sunken" effect.
Restorative dentistry, in addition to improving the beauty of your smile, can:
Enhance your ability to eat and speak.
Evenly distribute the force of your bite, preventing jaw pain.
Prevent mesial drift (teeth shifting out of place towards gaps)
Help you maintain adequate bite alignment for optimal biting and chewing
Our Restorative Treatments
Dental Crowns
Dental crowns are tooth-shaped caps that are placed over damaged or decayed teeth. They're designed to restore the shape, size, and strength of a damaged tooth. Crowns are often used when a tooth is too damaged to be repaired with a filling, or after a root canal treatment. Crowns can be made of various materials, such as porcelain, metal, or ceramic, and can last for many years with proper care.
Crowns Gallery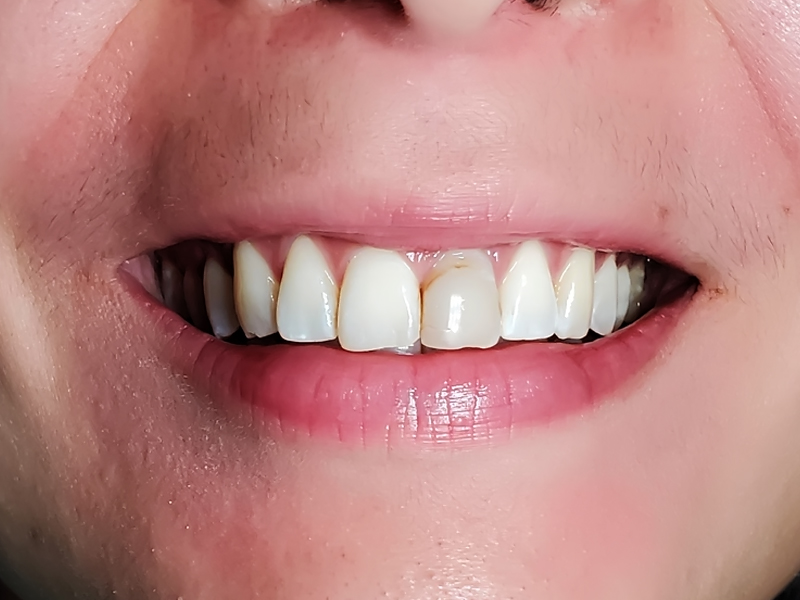 Before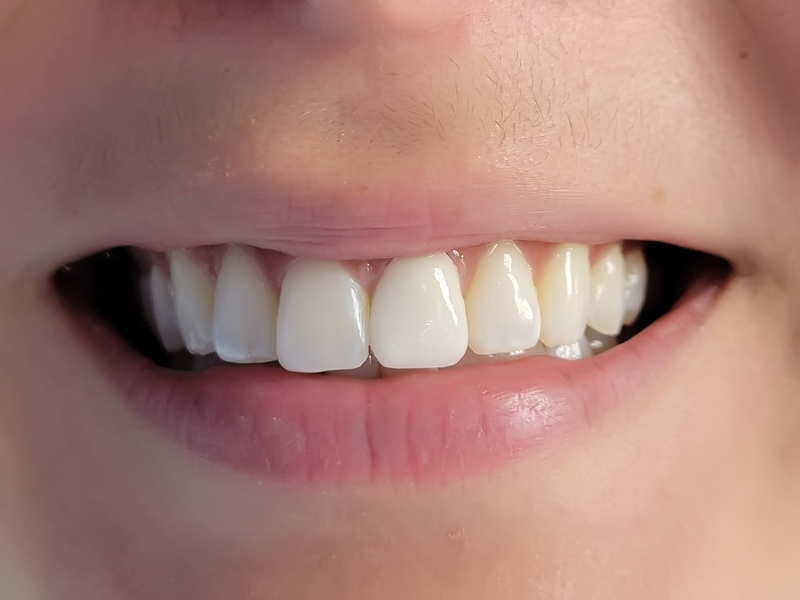 After
Dental Fillings
Dental fillings are used to repair teeth that have been damaged by decay or trauma. They're typically made of composite resin or amalgam and are used to fill in the space left by decay or trauma. Fillings are a common restorative treatment that can help prevent further damage to the tooth and restore its natural function and appearance.
Dental Implants
Dental implants are artificial tooth roots that are used to support replacement teeth. They're typically made of titanium, topped with a lifelike dental restoration like a crown, and are surgically placed into the jawbone. Dental implants can be used to replace a single missing tooth or multiple missing teeth. They're durable and long-lasting solutions that can improve the function and appearance of your smile.
Dentures
Dentures are removable appliances that are used to replace missing teeth, either a full set of teeth or just a few. Dentures can be made of various materials, such as acrylic or porcelain, and can be custom-made to fit your mouth. They're a cost-effective solution for restoring your smile and improving your ability to eat and speak.
Root Canal Therapy
Root canal therapy is a procedure that's used to treat infected or damaged tooth pulp. It involves removing the infected or damaged pulp, cleaning the root canal, and filling it with a special material. Root canal therapy is often used to save a tooth that would otherwise need to be extracted. It can help alleviate pain and prevent further damage to the tooth, as well as stop the infection from spreading.
Frequently Asked Questions
What issues are addressed by restorative dentistry procedures?
Restorative dental operations can repair and maintain the health of your mouth, with the most common being the filling of any cavities. Filling cavities helps to prevent further deterioration or injury to that tooth or any surrounding teeth. Teeth that require crowns or caps to be reinforced are also considered restorative procedures.
How do I know if I need restorative dentistry?
You may need restorative dentistry if you have a chipped or cracked tooth, tooth decay, gum disease, missing teeth, or other oral health issues. If you're experiencing pain or discomfort in your teeth or gums, it's best to consult with a restorative dentist to determine the best course of treatment.
Are restorative dental procedures painful?
Restorative dental procedures are typically performed under local anesthesia, which numbs the area being treated and reduces pain during the procedure. After the procedure, you may experience some discomfort or sensitivity, but this can usually be managed with over-the-counter pain medication.
How long do restorative dental procedures take?
The length of time for a restorative dental procedure depends on the type of procedure being performed and the extent of the damage or decay. Some procedures, such as fillings or crowns, can be completed in a single visit, while others, such as dental implants or dentures, may require multiple appointments over several weeks or months.
Restore Your Smile at Dental Arts of Boston!
Restorative dentistry can help you enjoy a smile like that's new, reversing the effects of issues like tooth loss and gum disease. If you think you'd benefit from a restorative dentistry service, contact Dental Arts of Boston, MA, today at (617) 266-0441 or visit our office at 26 Marlborough St Dental Suite, Boston, MA, 02116.
You can also request an appointment right here online and schedule a consultation with our restorative dentist, Dr. Stevens. He'll evaluate your oral condition and provide you with a personalized treatment plan so you can smile, eat, and laugh at your leisure. We proudly serve the city of Boston, Cambridge, Brookline, Revere, MA, and the surrounding metro area.